I consigli di lettura di David Bowie
Non sapete cosa leggere? David Bowie vi consiglia 100 libri, tra i suoi preferiti.
Non c'è niente di meglio che una buona lettura sotto l'ombrellone. Se andate in libreria, trovate di tutto: gli scaffali abbondano di novità d'ogni genere, dal romanzo giallo al libro di ricette, fino alla biografia del santo del giorno.
Se i vostri gusti però sono decisamente poco mainstream, affidatevi allora ai consigli di lettura di qualcuno con cui avete affinità. Un amico, un libraio di fiducia, o perchè no, un'artista famoso come David Bowie.
Factotum della cultura pop -  musicista, cantautore, attore e compositore - David Bowie è stata una delle star più importanti del Glam rock. La lettura è però tra le sue passioni preferite, così in un'intervista di qualche tempo fa si divertì a dare al suo pubblico una lista dei suoi libri preferiti, volumi che hanno rappresentato per lui essenziali strumenti di crescita.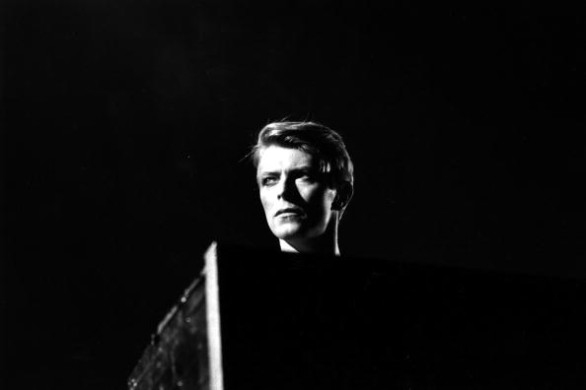 Si va così da "Lolita" di Nabokov ad "Arancia Meccanica" di Burgess, passandi per le "Vie dei canti" di Bruce Chatwin, a "Herzog" di Saul Bellow. Addirittura c'è il libro de l'Inferno, de "La Divina Commedia" di Dante Alighieri e L'Iliade di Omero.
Molti dei titoli presenti nella sua lista non hanno un'edizione italiana, ma è comunque una guida interessante da consultare per spulciare qualche titolo (ci sono anche alcuni fumetti e graphic novel) da acquistare e portare con voi in vacanza.
Qui sotto vi proponiamo la lista dei libri preferiti da Bowie, a voi non resta che scegliere il vostro. Buona ricerca!

I 100 libri preferiti da David Bowie
1. The Age of American Unreason, Susan Jacoby, 2008
2. La breve favolosa vita di Oscar Wao, Junot Diaz, 2007
3.The Coast of Utopia (trilogy), Tom Stoppard, 2007
4. Teenage: The Creation of Youth 1875-1945, Jon Savage, 2007
5. Fingersmith, Sarah Waters, 2002
6. Il processo Kissinger, Christopher Hitchens, 2001
7. Mr. Wilson's Cabinet of Wonder, Lawrence Weschler, 1997
8. A People's Tragedy: The Russian Revolution 1890-1924, Orlando Figes, 1997
9. The Insult, Rupert Thomson, 1996
10. Wonder Boys, Michael Chabon, 1995
11. The Bird Artist, Howard Norman, 1994
12. Kafka Was The Rage: A Greenwich Village Memoir, Anatole Broyard, 1993
13. Beyond the Brillo Box: The Visual Arts in Post-Historical Perspective,Arthur C. Danto, 1992
14. Sexual Personae: Arte e Decadenza da Nefertiti a Emily Dickinson,Camille Paglia, 1990
15. David Bomberg, Richard Cork, 1988
16. Sweet Soul Music: Rhythm and Blues and the Southern Dream of Freedom,Peter Guralnick, 1986
17. Le vie dei canti, Bruce Chatwin, 1986
18. Hawksmoor, Peter Ackroyd, 1985
19. Nowhere To Run: The Story of Soul Music, Gerri Hirshey, 1984
20. Nights at the Circus, Angela Carter, 1986
21. Money, Martin Amis, 1984
22. White Noise, Don DeLillo, 1984
23. Il pappagallo di Flaubert, Julian Barnes, 1984
24. The Life and Times of Little Richard, Charles White, 1984
25. A People's History of the United States, Howard Zinn, 1980
26. Una banda di idioti, John Kennedy Toole, 1980
27. Interviews with Francis Bacon, David Sylvester, 1980
28. Buio a mezzogiorno, Arthur Koestler, 1980
29. Gli strumenti delle tenebre, Anthony Burgess, 1980
30. Raw (a "graphix magazine") 1980–91
31. Viz (magazine) 1979-
32. The Gnostic Gospels, Elaine Pagels, 1979
33. Metropolitan Life, Fran Lebowitz, 1978
34. In Between the Sheets, Ian McEwan, 1978
35. Writers at Work: The Paris Review Interviews, ed. Malcolm Cowley, 1977
36. Il crollo della mente bicamerale e l'origine della coscienza, Julian Jaynes, 1976
37. Tales of Beatnik Glory, Ed Saunders, 1975
38. Mystery Train, Greil Marcus, 1975
39. Selected Poems, Frank O'Hara, 1974
40. Before the Deluge: A Portrait of Berlin in the 1920s, Otto Friedrich, 1972
41. In Bluebeard's Castle : Some Notes Towards the Re-definition of Culture,George Steiner, 1971
42. Octobriana and the Russian Underground, Peter Sadecky, 1971
43. The Sound of the City: The Rise of Rock and Roll, Charlie Gillete, 1970
44. The Quest For Christa T, Christa Wolf, 1968
45. Awopbopaloobop Alopbamboom: The Golden Age of Rock, Nik Cohn, 1968
46. Il Maestro e Margherita, Mikhail Bulgakov, 1967
47. Journey into the Whirlwind, Eugenia Ginzburg, 1967
48. Ultima fermata a Brooklyn, Hubert Selby Jr., 1966
49. A sangue freddo, Truman Capote, 1965
50. Città di notte,  John Rechy, 1965
51. Herzog, Saul Bellow, 1964
52. Puckoon, Spike Milligan, 1963
53. The American Way of Death, Jessica Mitford, 1963
54. I giorni impuri dello straniero, Yukio Mishima, 1963
55. The Fire Next Time, James Baldwin, 1963
56. Arancia meccanica, Anthony Burgess, 1962
57. Inside the Whale and Other Essays, George Orwell, 1962
58. Gi anni fulgenti di Miss Brodie, Muriel Spark, 1961
59. Private Eye (magazine) 1961 –
60. On Having No Head: Zen and the Rediscovery of the Obvious, Douglas Harding, 1961
61. Silence: Lectures and Writing, John Cage, 1961
62. Strange People, Frank Edwards, 1961
63. The Divided Self, R.D. Laing, 1960
64. All the Emperor's Horses, David Kidd,1960
65. Billy Liar, Keith Waterhouse, 1959
66. Il Gattopardo, Giuseppe Di Lampedusa, 1958
67. On the Road, Jack Kerouac, 1957
68. The Hidden Persuaders, Vance Packard, 1957
69. Room at the Top, John Braine, 1957
70. Un medico in Africa, Alberto Denti di Pirajno, 1956
71. The Outsider, Colin Wilson, 1956
72. Lolita, Vladimir Nabokov, 1955
73. 1984,  George Orwell, 1949
74. The Street, Ann Petry, 1946
75. Black Boy, Richard Wright, 1945
76. The Portable Dorothy Parker, Dorothy Parker, 1944
77. L'estraneo, Albert Camus, 1942
78. The Day of the Locust, Nathanael West, 1939
79. The Beano, (comic) 1938 –
80. La strada di Wigan Pier, George Orwell, 1937
81. Mr. Norris Changes Trains, Christopher Isherwood, 1935
82. English Journey, J.B. Priestley, 1934
83. Infants of the Spring, Wallace Thurman, 1932
84. The Bridge, Hart Crane, 1930
85. Vile Bodies, Evelyn Waugh, 1930
86. Mentre morivo, William Faulkner, 1930
87. Il 42esimo parallelo, John Dos Passos, 1930
88. Berlin Alexanderplatz, Alfred Döblin, 1929
89. Passing, Nella Larsen, 1929
90. L'amante di Lady Chatterley, D.H. Lawrence, 1928
91. Il Grande Gatsby, F. Scott Fitzgerald, 1925
92. La terra desolata, T.S. Eliot, 1922
93. BLAST, ed. Wyndham Lewis, 1914–15
94. McTeague, Frank Norris, 1899
95. Transcendental Magic, Its Doctrine and Ritual, Eliphas Lévi, 1896
96. Canti di Maldoror, Lautréamont, 1869
97. Madame Bovary, Gustave Flaubert, 1856
98. Zanoni, Edward Bulwer-Lytton, 1842
99. Inferno, da "La Divina Commedia", Dante Alighieri, 1308–21
100. Iliade, Omero,  800 A.C.